'The Library Book' is one that somehow suddenly got ahead on my TBR, when I noticed it was a read now last week on NetGalley. Since the release day is 16th October, so, well, yesterday, I decided to read it during the weekend. Here's my review! May I suggest a hot cup of cappuccino or anything of the sort with it? If there's a perfect non-fiction read for a gloomy autumn day, then this one is it!
I got this book from the publisher, Simon & Schuster and NetGalley in exchange for my honest and unbiased opinion.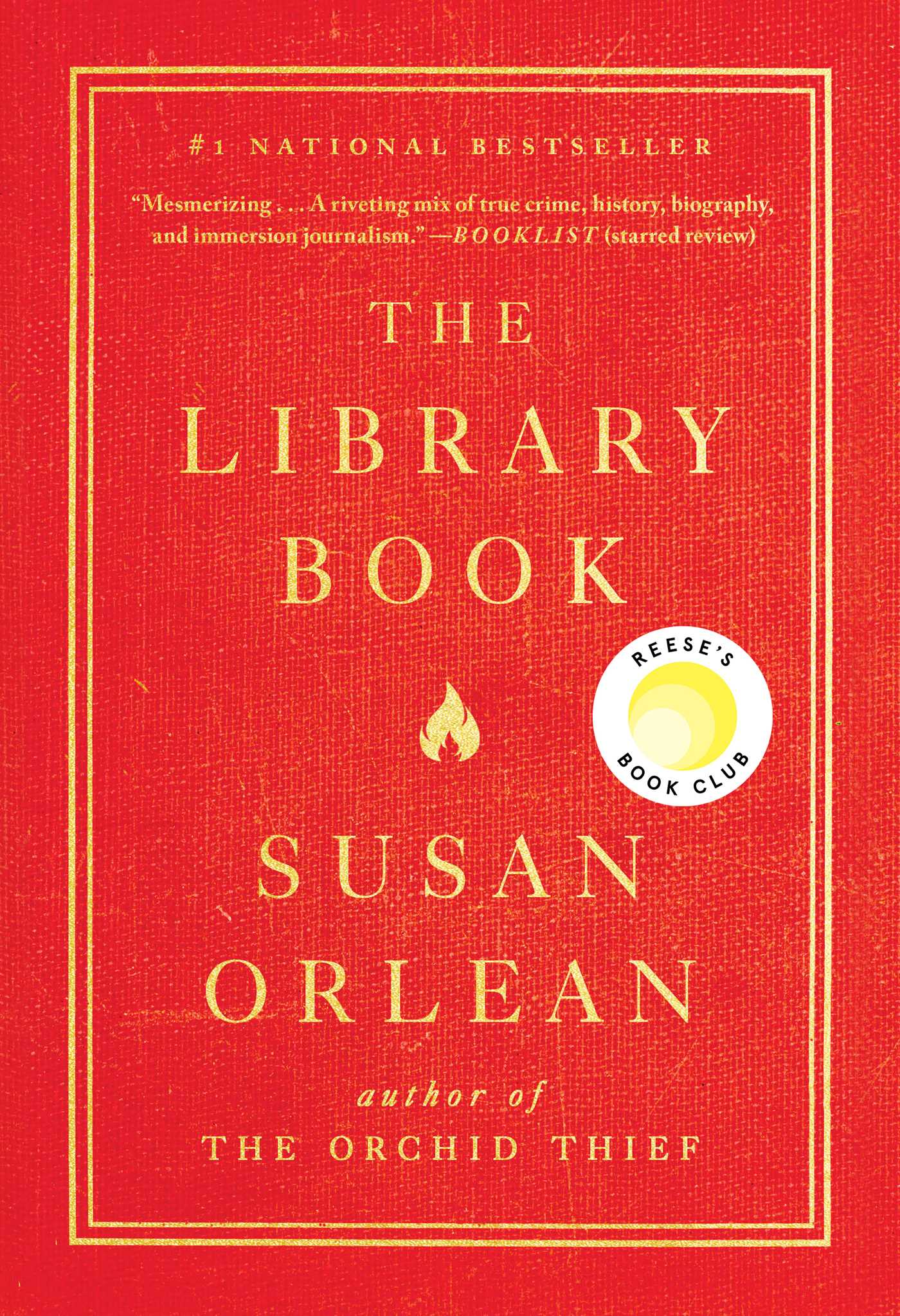 (Goodreads/Amazon)
Discovery:
I've seen a lot of flattering ARC reviews of this book, so it has been on my TBR for a while, but I didn't actually go and search out for it, because I have a crazy amount of books I want to read piling on me. Then I accidentally saw it among the Read Now books on NetGalley, and I couldn't resist. I had to try it!
Brainstorm:
I don't know what I expected from 'The Library Book'. I thought it was going to be something great, since I didn't remember seeing even one bad review, but I simply couldn't understand how it could be THAT awesome.
Well, joke's on me, because it WAS! This is a book that has a right amount of everything in it. Stories and facts, serious and funny, uplifting and melancholic. And when you feel you've had enough of one – Orleans changes for the other. There's a lot of directions this book is going, and references all across, but somehow (at least to me) it was all magically traceable. At first I didn't understand the purpose of not having a clear, linear outline, I felt like the discussion was going on in kind of a zig-zaggy way. And it was. But that's what's awesome about it! Well, one thing that is.
While reading this non-fiction book, most of the time I didn't feel like I was actually reading something factual. It was the story of the library. The story of the fire. And also, the story of every single individuals mentioned. You can feel that the author actually cares about the people she meets while she researches for her book. She paints them very vividly, they seem like characters in a novel, not like data mentioned in a study. And not just the people – the places, too! I felt I was there. Places I've never visited before, places I haven't even seen a picture of seem to be familiar to me now. (Though to be fair, there are actual photos in the book – but I think the description is way more vivid!)
I learnt so much from this book, but not in a textbookish way. It was all fun! I learnt of librarians and how colorful a company they are, of Los Angeles, of fire's nature, of arson investigations, even of the restoration of books damaged by fire and water. The author's person is also embedded in everything she writes about, but it's not TOO much. It's enough to give the book a soul, but not so much that it loses credibility of being non-fiction. I love that we get to see her thoughts both as a reader and a writer.
Let's Give It a Grade!
Topic unfolding: 5/5
Style: 5/5
The Subjective Factor: 5/5
Uniqueness:
I've been a fan of books since I was a little kid, but to this day this is the only book I've ever read about libraries! That must mean something. I also love the way every single factual thing in the trace of Orlean's pen is living. The library is living, the fire is living, people she writes about are wonderful characters, rather than just interviews personnel. Also, while it was all heartbreaking (I almost teared up when the day of the fire was describe), and I was so sad for all the books, she somehow managed to make me feel amazed by the elegantly powerful fire that has such a natural force I can barely fathom sitting here in my undisturbed little environment. That's something unique in a non-fiction book!
Recommend to:
You, if you're hesitant with non-fiction books, but are really interested in books and would like to read about libraries and their lives. (Because they live, you know!) Or how incredibly hard it is to unravel a fire/arson case.
Drink tip:
A huge mug of hot chocolate.
Music room:
For some reason, 'The Greatest Show on Earth' by Nightwish comes to mind.
(If you're more a fan of classical music than modern, I think you still should check this piece of music out, you'll probably be pleasantly surprised!)
Future:
This was my first read by Susan Orleans, but I'm sure it won't be my last!
Have you read this book? Are you planning to? Have you read anything by Susan Orleans? Let's talk!
Hugs 🙂